I am a qualified professional make-up artist and hair stylist based in Paarl, Cape Town.
I love what I do, this is not my job, this is my life and passion… nothing beats the excitement that makeup gives me.
I am the youngest of 3 sisters and we basically grew up in my mom's hair salon in Paarl. I guess I got my creative flair from my mom being exposed to the hair industry from such a young age.
I believe make-up and hair styling is a form of art and being creative excites me! This is what I love and I am passionate about it.
It is a privilege to use my brushes and technique to complete the perfect picture and to make you look radiant and beautiful on your special day.
I recently won the award for the second year in a row for the Best Wedding Make-up Artist for 2015 in the Elite Category  at the Top Vendor Wedding Awards.
"MAKEUP IS A WAY FOR A WOMAN TO LOOK AND FEEL LIKE HERSELF, ONLY PRETTIER AND MORE CONFIDENT" Bobbi Brown
Services
Bridal Make-up
Styled Shoots
Bridal Hair
Special Occasion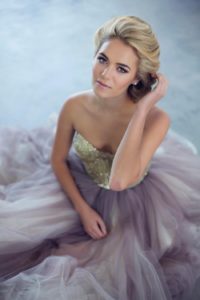 Make-up Workshop
One on One make-up workshop +/- 3hrs where we will discuss what type of make-up works with your skin tone and face shape. You can bring along all your make-up – I will look through it and we can see what to keep and what we can get rid off.  I will show you the right techniques on how to apply your own make-up like a pro!
1 – 3 individuals per session
Prices available on request